It's October and everyone is getting in the spirit of Halloween. If you are traveling in your RV, don't let that stop you from getting your spooky on. There are lots of ways to experience Halloween fun on the road. Here are some tips and tricks for finding the Halloween spirit no matter where you are.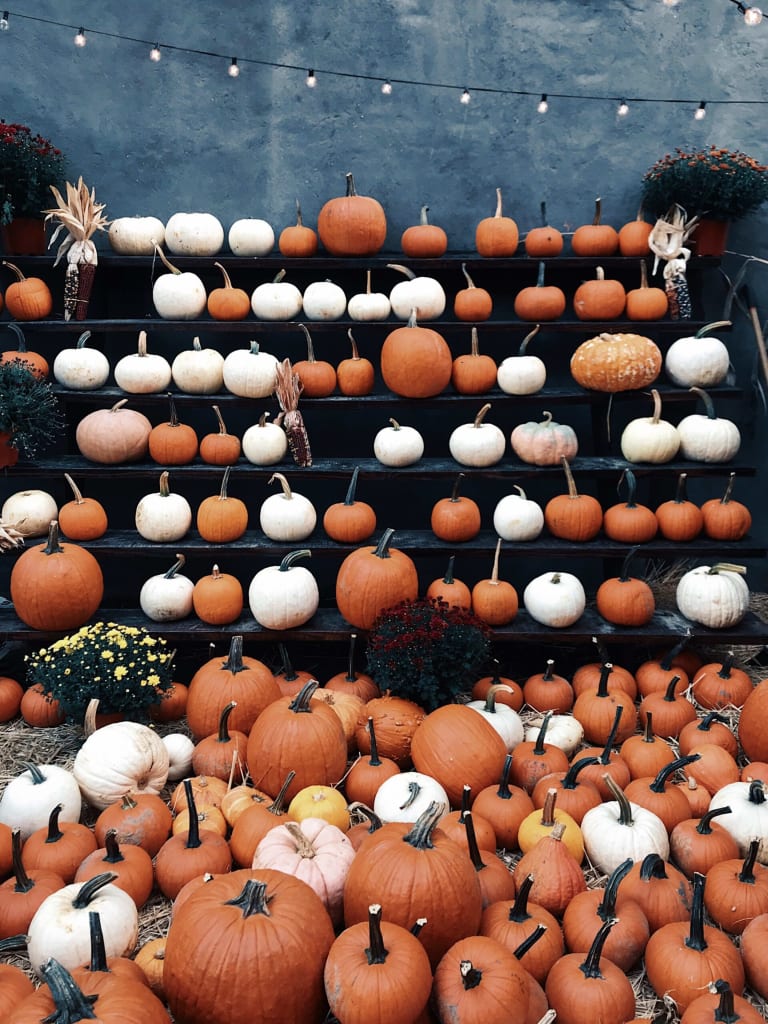 Guest Post by Robin Buck | Cover Image by @simplecatlady
WAYS TO CELEBRATE HALLOWEEN WHILE RVING
When I think of Halloween, my first thoughts are of pumpkins. I love going to pumpkin patches to find that perfectly shaped pumpkin for my jack-o'-lantern. Luckily, there are pumpkin patches in most every town so finding a good one isn't too hard. Many times, you can get your pumpkins at a Fall Festival or Corn Maze, which just doubles the fun. While you are browsing for your pumpkin, you can sip a hot apple cider or snack on a candied apple.
When we are ready to carve our pumpkin, we like to watch the original cartoon It's the Great Pumpkin, Charlie Brown to help set the mood. Having a big bowl of candy corn out to munch on is great too. Some people stick with carving a classic pumpkin face for their jack-o'-lantern, which is always in style. You can also choose to really get creative with intricate designs on your pumpkin—either with your own artistic talent or using a kit you can buy to guide you. Once carved, your lighted pumpkins can be a fun decoration either inside or outside your RV. If you are traveling with kids or grandkids, they can paint faces on their pumpkins for a safe alternative to carving.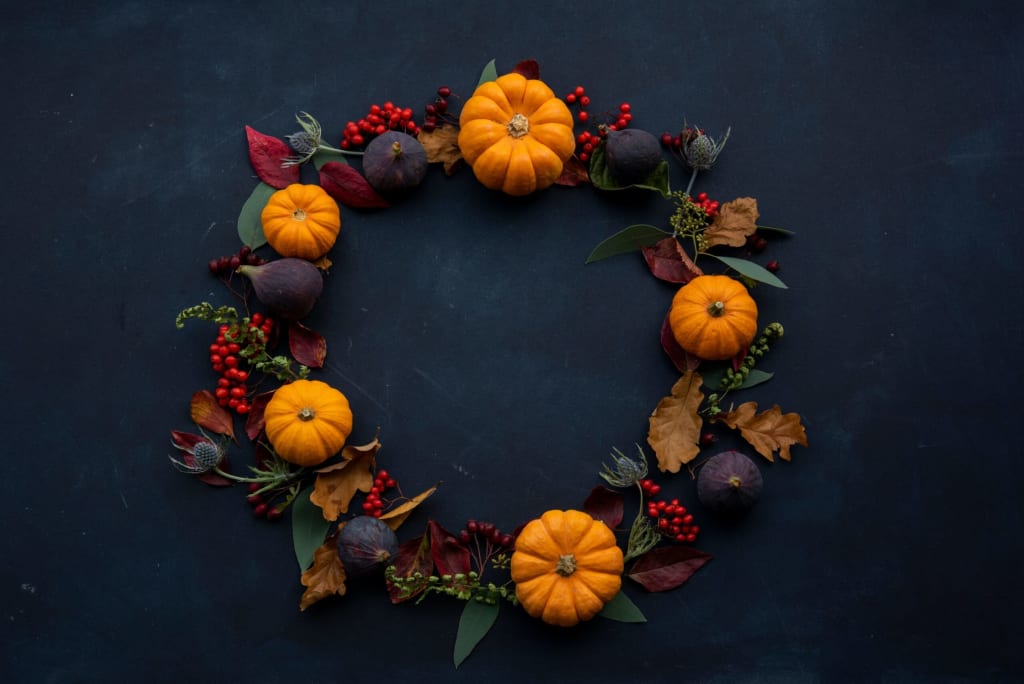 DECORATING YOUR RV FOR HALLOWEEN
There are lots of easy ways to decorate for the season inside your RV as well. I like to use changeable throw pillow covers for each holiday. We also add a colorful kitchen hand towel and some fall flowers to brighten our living space. Door wreaths, welcome signs, and even strings of lights are other ways to bring the fun indoors. Places like Hobby Lobby are ideal for finding all kinds of small decorations that are just the right size for an RV. I keep a few bins for decorations organized by season, and I just switch out items according to the holiday and my decorating desires.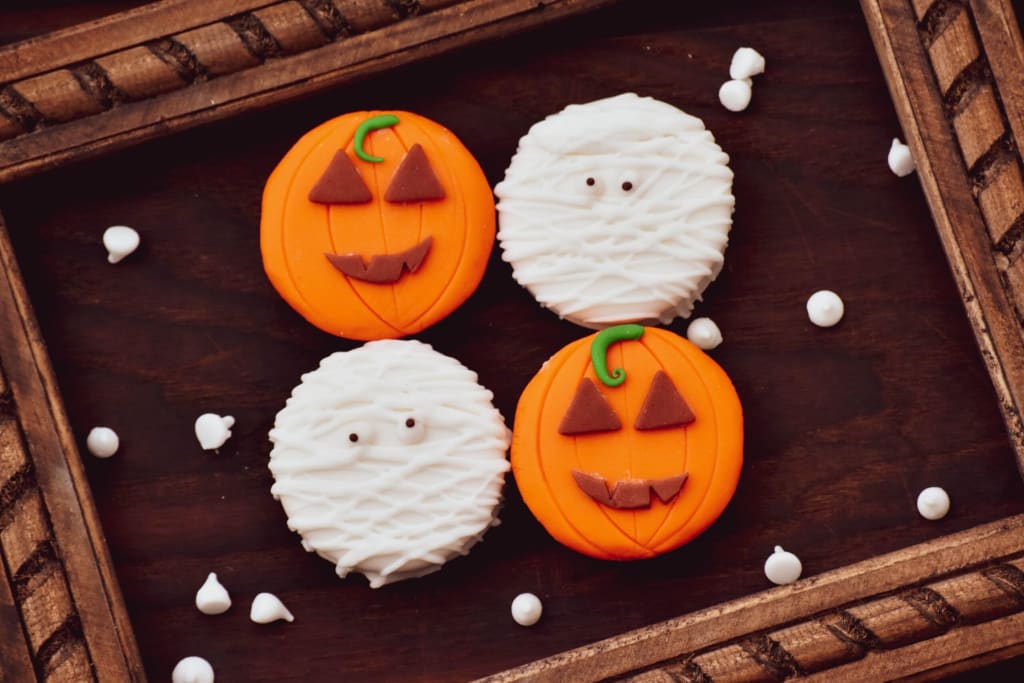 HALLOWEEN TREATS FOR ALL
Of course, Halloween is a time to celebrate the orange and black color palette. If you are staying in for Halloween dinner, you can make your meal feature those colors for holiday fun. Some ideas include sweet potatoes, roasted carrots, butternut squash, cheese dip, hamburgers, blackberries, and black beans. You can also go with pumpkin flavored foods and drinks. We once made a stew and served it inside of small individual pumpkins for a fun, decorative touch.
If you are not already full of candy, desserts offer a whole other dimension to using black and orange. Things like chocolate cake with orange icing, pumpkin pie, and decorated cupcakes and cookies can be crafted any way you choose. I love to make decorated sugar cookies for different holidays and Halloween offers so many shapes to try. If you are not one for wearing a costume, you can always wear an orange or Halloween themed shirt to get in the spirit.
Halloween is also a great time to stock up on bite sized candies. I love having them on hand to curb my craving for sweets and when I only want just a taste.  So many varieties come in bite sized packaging during this season, so I make sure to buy a few extra.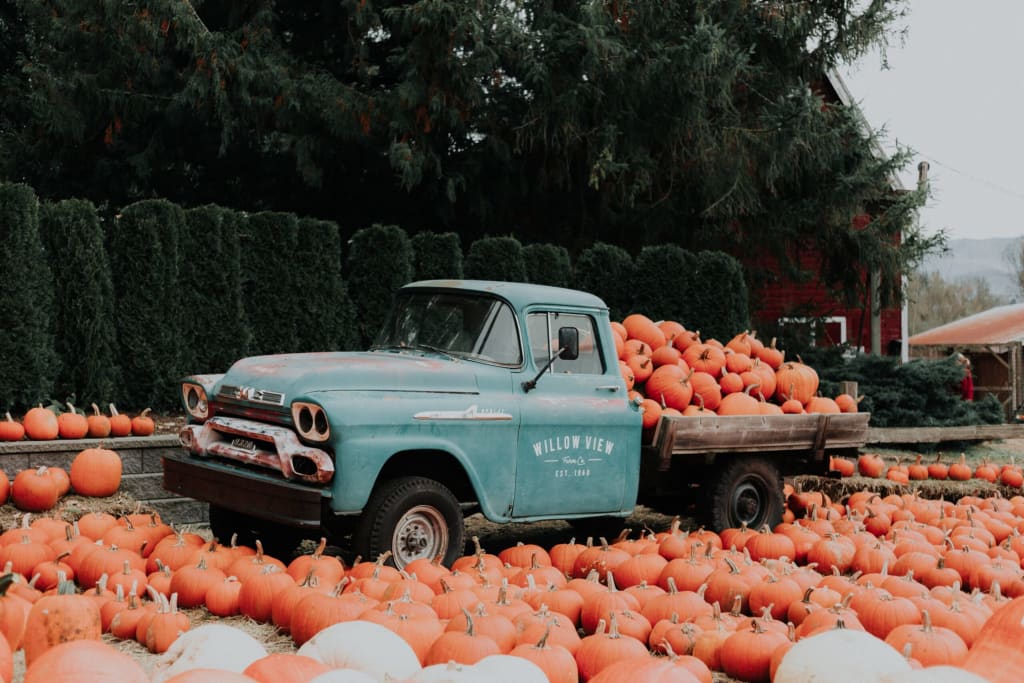 HAUNTED HOUSES, TRUNK OR TREAT, GHOST TOURS AND MORE
Most towns have a variety of options for local Halloween events. Things like haunted houses, trunk or treat, ghost tours, and scary movie festivals are some common ones. One town we visited had a Halloween light display. We also indulged in a chocolate Halloween buffet and saw a pumpkin throwing contest. If you are up for traveling for Halloween, you can seek out a scary destination. Places like Sleepy Hollow New York, Salem Massachusetts, or the Stanley Hotel in Estes Park Colorado are a few places for brave souls to visit at this time of year.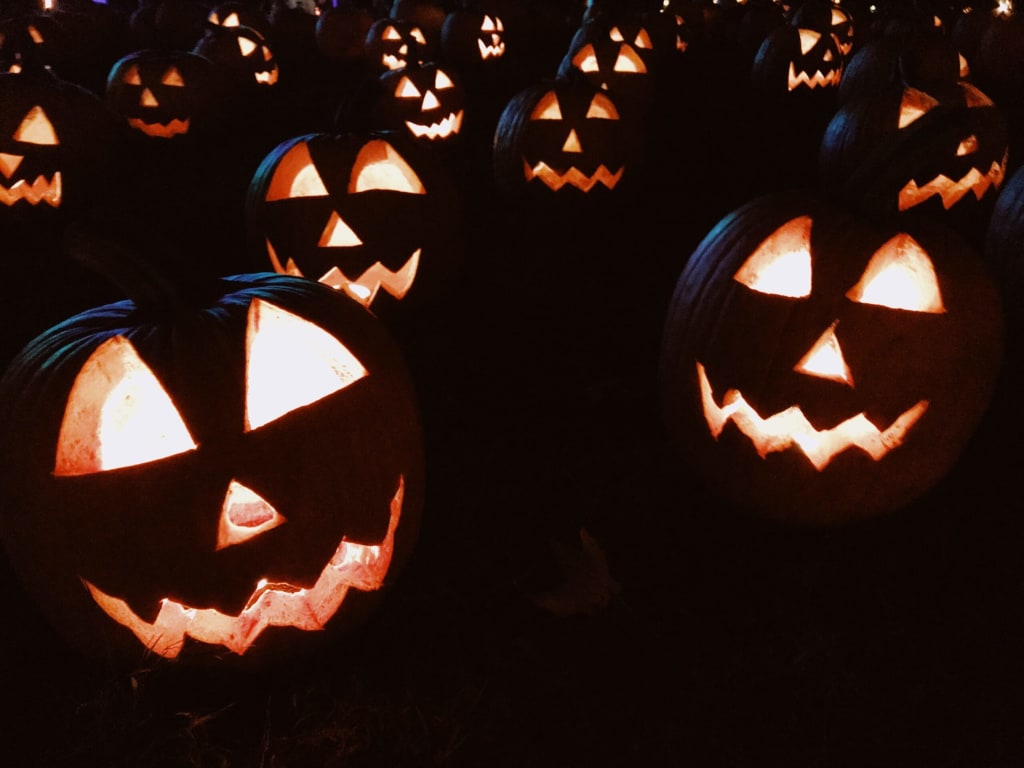 RV PARKS KNOW HOW TO CELEBRATE HALLOWEEN
If you are staying in an RV park, they may offer a Halloween get-together. Or you might start a game of "Boo" with your neighbors. This Halloween version of the "secret friend" game based on a porch drop is started by secretly leaving a small treat bag along with a Boo sign and instructions. Neighbors who have been Boo-ed post their sign and are then asked to Boo 2 others. It's fun to see how fast the fun spreads and helps to create Halloween cheer. You can find all the instructions and signs to print here.
The whole month of October can be a fun time in your RV. Take advantage of local attractions and events, decorate your RV, carve up a pumpkin, and bake some delicious treats. Whether you want to venture out or just stay home and watch a scary movie, make this Halloween fun while you are on the road. Just remember that when you are watching that horror movie, keep a blanket nearby to hide under during the scary parts!