"If people sat outside and looked at the stars each night, I'll bet they'd live a lot differently."
– Bill Watterson
Do you find yourself yearning for an especially new and unique type of RV experience? Whether you find yourself in a 'road trip lockdown' due to rising gas prices or simply wish to see nature in a new light, sometimes all you have to do is look skyward for an out-of-this-world adventure. Sky watching always brings bright surprises, from the streaks of meteor showers to the twinkle of distant planets and satellites. 
The moon and stars are always beckoning for our quiet attention and can easily be admired from nearly any corner of the country (given the right lighting and weather conditions). If you're ready to chart in some down time beneath the dark sky, read on for everything you need to know for a celestial RV escape. From gear for the best experience to destinations and conditions you'll want to keep in mind, get ready to prep for an evening you'll never forget.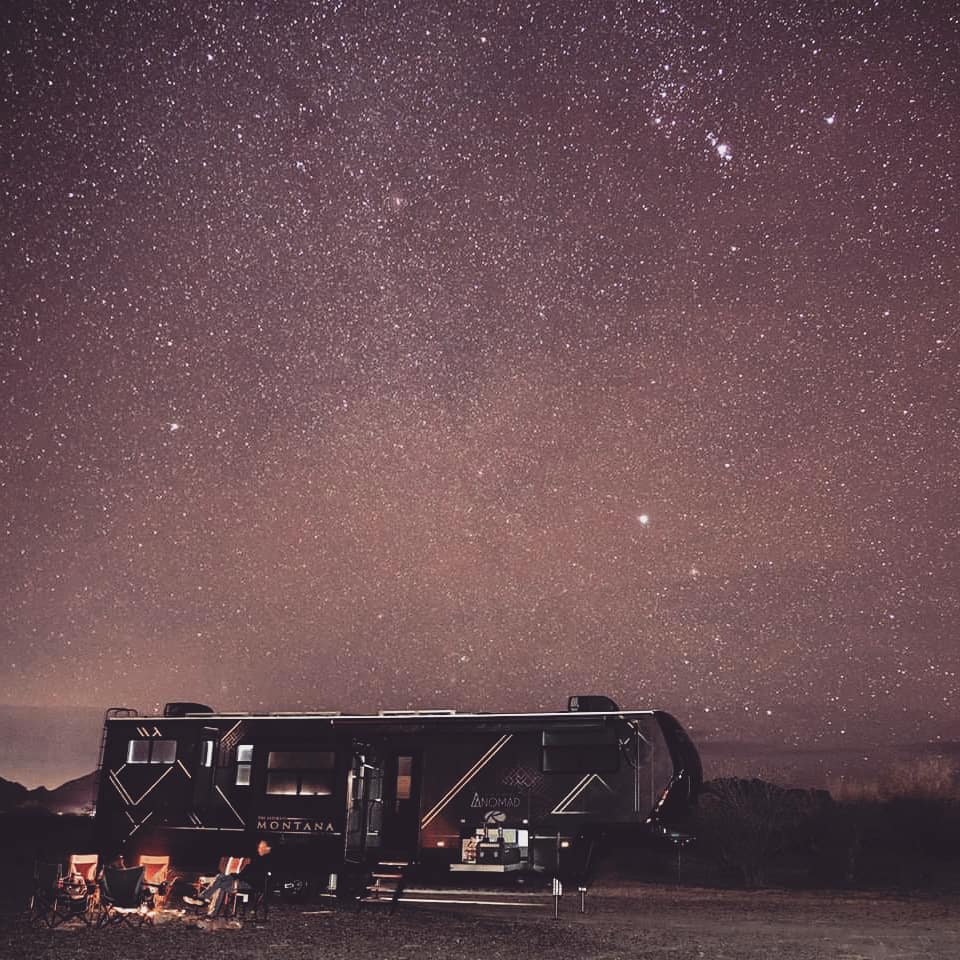 Photo By Keystone RV
Ideal Settings for Stargazing
When picking the perfect place to park your RV for a sky-watching excursion, you want to be as far away from distracting light sources. Dark sky parks are renowned for having plenty of open space with clear views away from light pollution. 
• Avoid Light Pollution
If you choose to cozy up and make camp somewhere off-grid, be sure to turn off all of the lights in your RV. Creating the darkest atmosphere possible will help bring out the brightness of the constellations above. Moonless nights are best for those who want to focus their view on the bright stars. With that said, a good pair of binoculars can bring you a gorgeous view of the craters of a full moon. Either way, this serves as the perfect setup to unplug and go boondocking. You don't have to travel far either! Research local state parks and BLM dry camping areas.
• Bring the Best Lighting for Night Hikes
You can also go out for a night hike towards a vista point with a spectacular sky view. Just be sure to bring extra lighting for the hike. Lights with adjustable or red lighting are recommended so that you can allow your eyes to adjust to complete darkness once you've arrived at your end destination for some sky watching. Stay safe, but use your extra lighting on a need-only basis. This will allow your eyes to adjust to the moon's natural light. If you're new to night hiking, it's recommended to stick to evenings with a full moon until you get comfortable with traversing in the dark.
• Give Your Eyes Time to Adjust
It typically takes about ten minutes to fully adjust to the ambiance of moonlight. Meanwhile, you can enjoy a warm travel mug of hot cocoa as you allow your other natural senses to heighten. You'll find yourself more in touch with the wilderness around you as you tune in to the sounds of distant critters, rolling rivers, or a gentle breeze. You can also elevate the whole evening experience by starting with a gorgeous sunset. You'll have the perk of witnessing the changing colors of the skies while your eyes naturally adjust to the setting of the sun.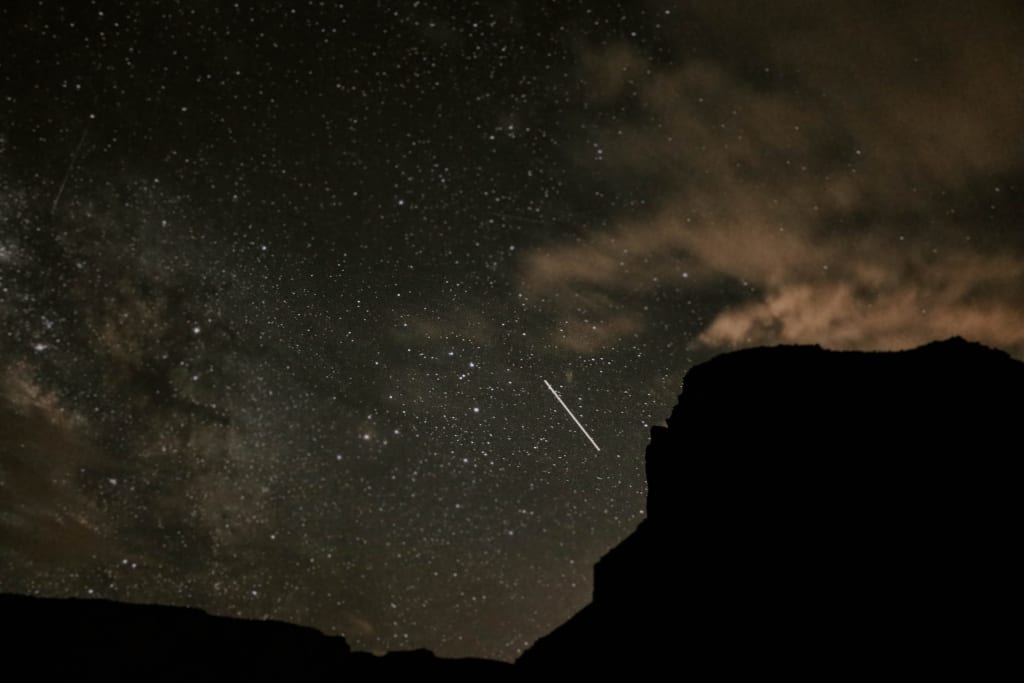 Stargazing by Season
• Spring Stargazing
Venus shines bright in the Northern Hemisphere from the start of the spring equinox (March 19th) well into June. You can also catch the three "belt" stars of Orion and Sirius just south of Venus during the first few weeks of April. If you stay up past 10 pm, you can catch a stunning view of the "Spring Diamond" composed of four bright stars spanning as wide as the Big Dipper. These bright stars include Cor Caroli of Canes Venatici, Denebola of Leo, Spica of Virgo, and Arcturus – just south of the Big Dipper's handle (follow the arc to Arcturus). On May 15th, you can enjoy a total lunar eclipse, where you can witness the moon donning a blood-red glow at the peak of the eclipse. Jupiter, also known as the King of Planets also makes a bright appearance through the spring season while the first supermoon of the year makes its appearance on June 14th.
• Summer Stargazing
Catch sight of the Perseids meteors in mid-August near the constellation Perseus. These meteors streak through the skies every summer at a rate of up to 120 per hour (that's around two meteors per minute). The Perseids are easier to find on moonless nights, where there is less lunar brightness outshining the "shooting stars".  Look northeast when you're scanning the skies for them. The Summer Triangle is near the handle of the Big Dipper, where the bright stars Vega, Deneb, and Altair close in from neighboring constellations. Mark your calendar for April 14th, as that is when you can catch a sighting of Saturn's rings with a telescope while it's in opposition to the sun.
• Autumn Stargazing
The Orionid meteor shower can be sighted on October 21-22. Look towards the Orion constellation as it rises from the eastern skies. The Taurid meteor shower, also known as the "Halloween Fireballs" can also be seen from the end of October all through to the start of December. Mars will be in full illumination on December 7-8 with a relative distance that won't be as small as this year until 2031. This makes 2022 a standout year to capture a view of the planet with a telescope or a great pair of binoculars. Look westward between the Taurus and Auriga constellations to find the planet.
• Winter Stargazing
Sky-watchers wait all year for this – Milky Way Season! It's the best time of year to witness the thick band of stars on a moonless night. Mercury reaches its highest point in the night skies on December 21. Look westward to catch a sight. You may be lucky to see some "falling stars"  from the  Ursids meteor. Between 5 to 10 meteors are typically produced by hour. While they may seem rarer than earlier showers, the moonless night will make it easier to find a falling meteor. A shower of greater intensity (40 per hour) will arrive on January 3, 2023. Though the nearly full moon will challenge you to focus for a sighting. Look to the Bootes constellation to catch the Quadrantids shower.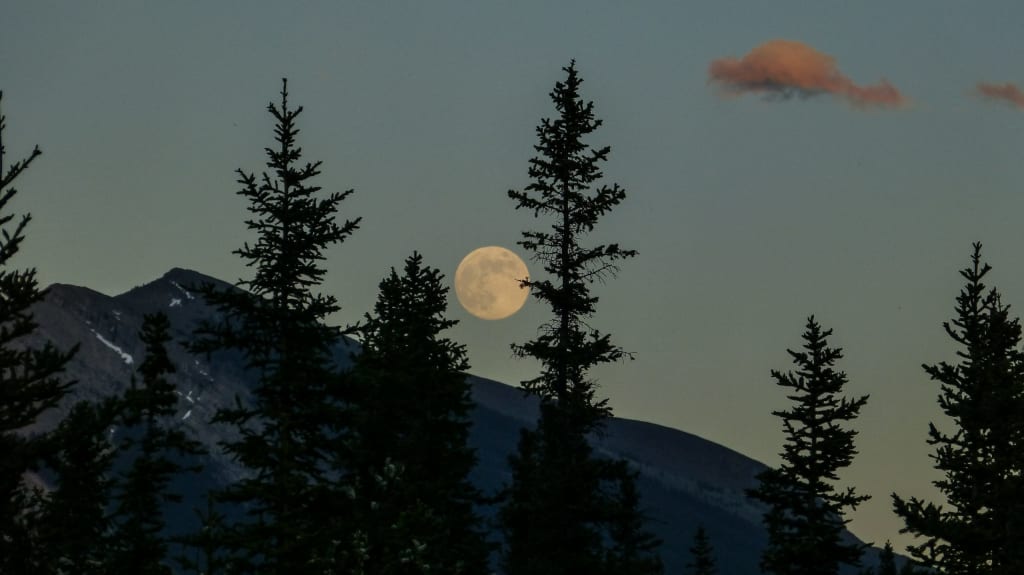 Gear and Resources You Want to Have for Stargazing
Cost: $20.99
These portable red light flashlights provide perfect lighting for nighttime observation. Available in packs of 2, 3, 4, 6, 8, and 10, these handy lights are easy to pack along for night hikes or use around your RV patio. The red light is scalable with simple zoom handling. A clip is also included for hands-free use while you're handling your binoculars, camera, or on the go.
Cost: $1.99 (Free Lite Version Available)
This app uses your phone's camera to find and identify stars, planets, constellations, space stations, and satellites above you. The augmented reality interface is stunning and includes a dark night mode for ease of sky visibility. Tap on a highlighted item to discover detailed information on what you're observing. If you're unsure of how often you'd use the app, try downloading the free version (SkyView Lite) to first give it a try. The premium version pays for itself with access to full features for a nominal one-time payment.
Cost: Free (Website Resource)
Whether you're planning ahead or want to go out for an impromptu stargazing outing, this website will help you chart out your skyward sightings. Sea and Sky provide a full calendar of celestial events from lunar phenomena and planet sightings to meteor showers. This calendar includes full details of each astronomical event including the date, time, and where to look in the sky. Each entry also includes insightful details for those who want to better understand astronomical patterns.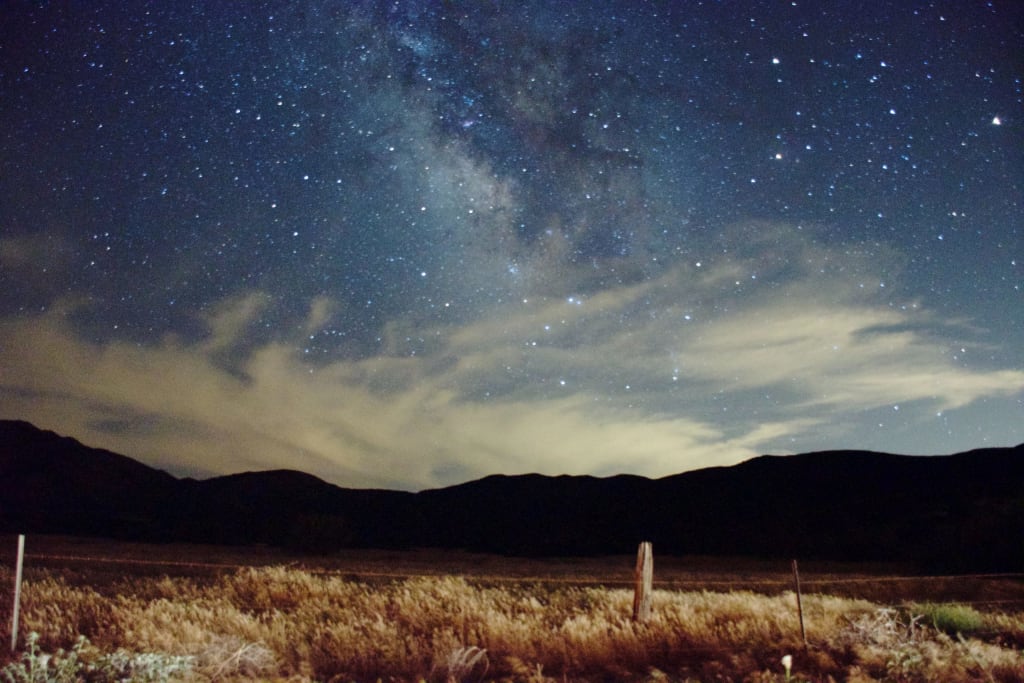 How to Pick the Perfect Binoculars for Stargazing
While you don't really need any viewing gear to enjoy a full or eclipsing moon, bringing along a set of binoculars is highly recommended for those who wish to see the finer details of the night sky. Though you've likely been familiar with the constellation of Orion, you'll never look at the skies the same way after witnessing the clusters and nebulas that otherwise would be impossible to see with the naked eye.
If you're looking to pick out a pair of binoculars for stargazing while out on the road or on a hike, there are a few things to consider.
• Stability
If you wish to keep your stargazing gear hand-held, we recommend going no higher than a 15x magnification. Anything with higher magnification would require a tripod or monopod. Binoculars with zoomable magnifications offer great versatility but less field of view, making it harder to follow moving objects. Bigger numbers don't always mean better results!
• Portability
Greater magnification generally means greater carry weight. Before you buy a new pair of binoculars, consider where you plan to take them. There are plenty of water-proof and shock-proof options if you plan to take more rugged paths. You'll have to gauge how much weight you're willing to carry against how much detail you wish to see in the sky.
• Clarity
The key to finding binoculars with the best specs is to compare the numbers to the size of your exit pupil. Most adults above the age of twenty-five have the exit pupil of a size of five. In practice, a pair of 15×70 binoculars (4.66 exit pupil) offers better brightness and visibility than 25×80 binoculars (3.2 exit pupil), which seems more powerful on paper. To calculate the exit pupil size on a pair of binoculars, simply divide the second number (lens diameter) with the first (magnification power). This will save you from being roped into options with needlessly high specs.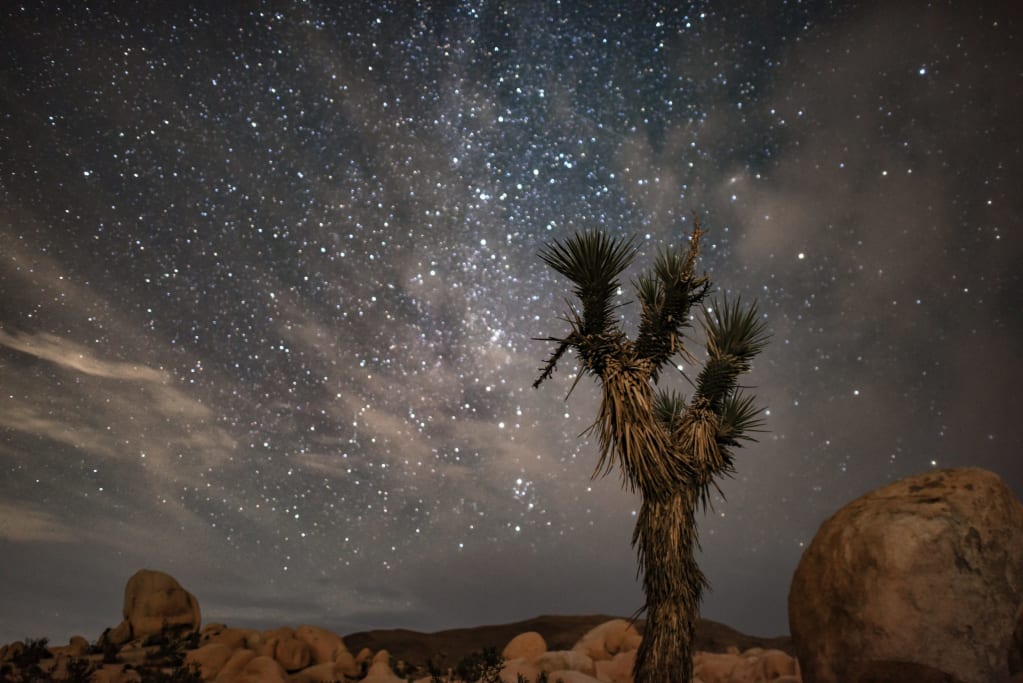 Popular RV Campsites and Dark Sky Parks for Stargazing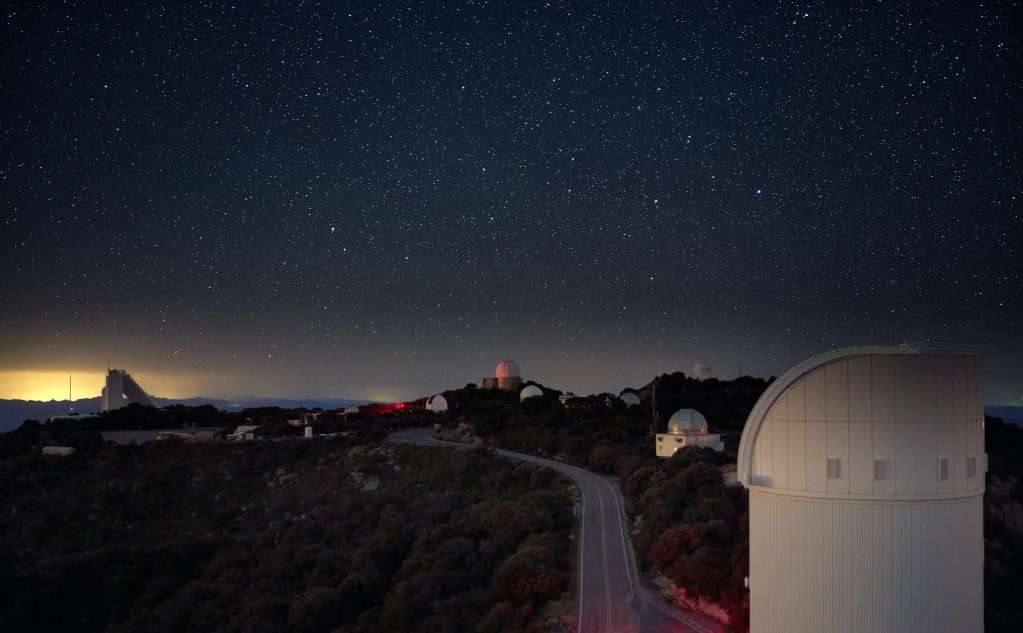 Top Stargazing Observatories Across America