Traveling in an RV is a great way to see the country. We enjoy visiting interesting places, meeting new people, and making memories to last a lifetime. One thing that we really strive to do is preserve those experiences so we can share them with our family and friends. We will also be able to enjoy looking back on them later on. Luckily documenting travel experiences is easier than ever.
You can use your talents to help you record your travel fun, whether it be through photography, written words, or sharing online. Maybe you will even develop a new skill in the process. You don't have to limit your methods to one specific way. I think it's fun to combine different approaches to our documenting so that we get a variety of experiences. Hopefully my tips on ways to document your travels will give you the inspiration to start preserving your memories too.
Guest Post by Robin Buck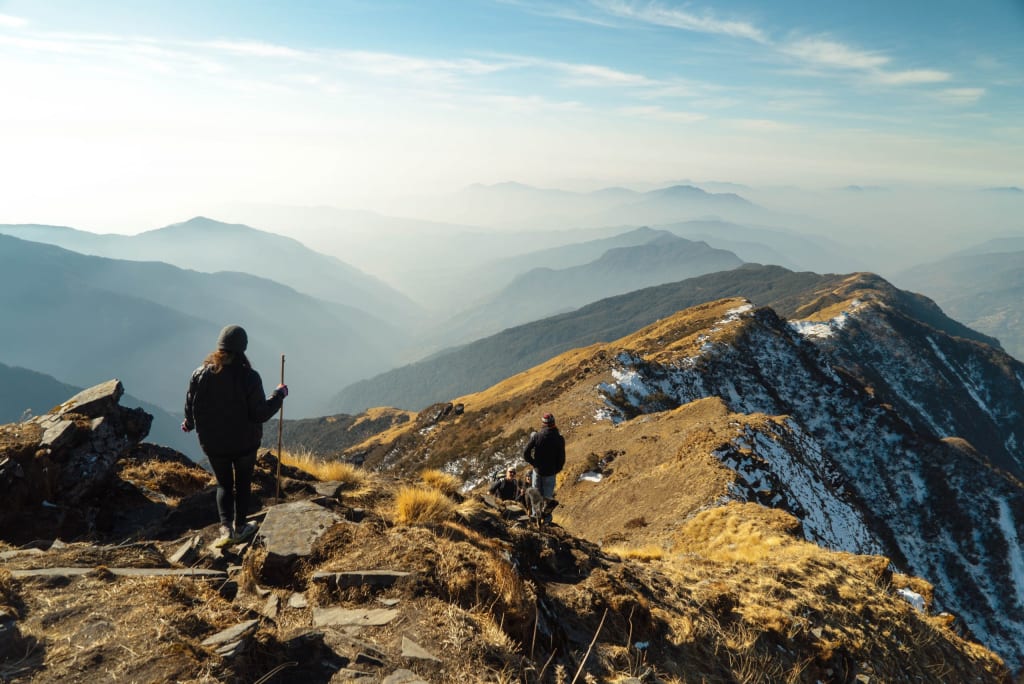 Take Photos
One of the easiest and most popular ways to save travel memories is with photographs. Just about all of us already take pictures either with a camera or cell phone. The key is to make sure you document the places you visit so that you get a good representation of your experiences there. Don't just snap photos of landmarks or attractions, but also people, food, tours, and other fun things you enjoy at a place. Including family in your photos makes the connection more personal.
Once you have filtered the photos to get your favorites, decide how you want to save them. I would recommend you make albums on your computer to separate them into easy to find files. You can make an album for each trip or decide to make them by month or year as well. From there, you have many choices. You can print them out and put them in traditional photo albums. Better yet, I like to view mine on a digital picture frame and even have one set up with my parents so I can email pictures directly onto their frame too!
Record Videos
Videos are another popular way to save your travel memories. They can provide much more information than a still photo and might help convey your experiences more fully because they include sound and movement. You can use your camera, cellphone, or even a GoPro to take the videos. Many people post them on a YouTube channel so they can easily share with family and friends. A note to consider though, videos take a great deal more memory than photos, so make sure you filter and edit them, or your collection will take up a lot of your camera or computer memory.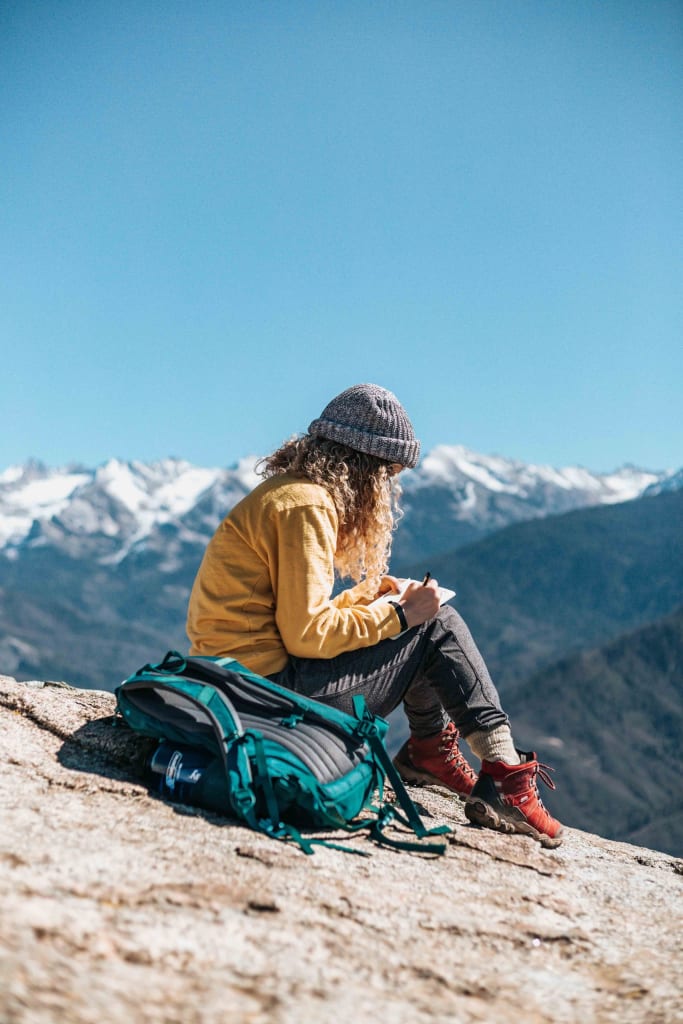 Write In A Travel Journal
Some might think it's a little old-school but writing about your travels is absolutely a great way to document your experiences. You can add many additional details like your thoughts about a place and your feelings about your time there. By including more info, you can record a more complete view of your adventures. If you are artistic, adding drawings can make your journal more personal. You can even include things like the weather, people you meet, and favorite shops or museums. As an alternative to a full-blown journal, I have found that a planning calendar can be a good place to document travels, notes, and timelines.
Create A Blog
Like a travel journal, a travel blog is an excellent way to write about your travels. You can include more in-depth information and descriptions and even insert pictures and links. Unlike a travel journal, it does take a little bit more time to set up and learn. I started my travel blog so that we could share our experiences with our family and friends all at once rather than telling each one individually. I started off having no blog knowledge but found a free class online to get me started. It was a great learning experience and well worth it as I've now expanded my blog to include sharing travel advice and tips for other RVers as well.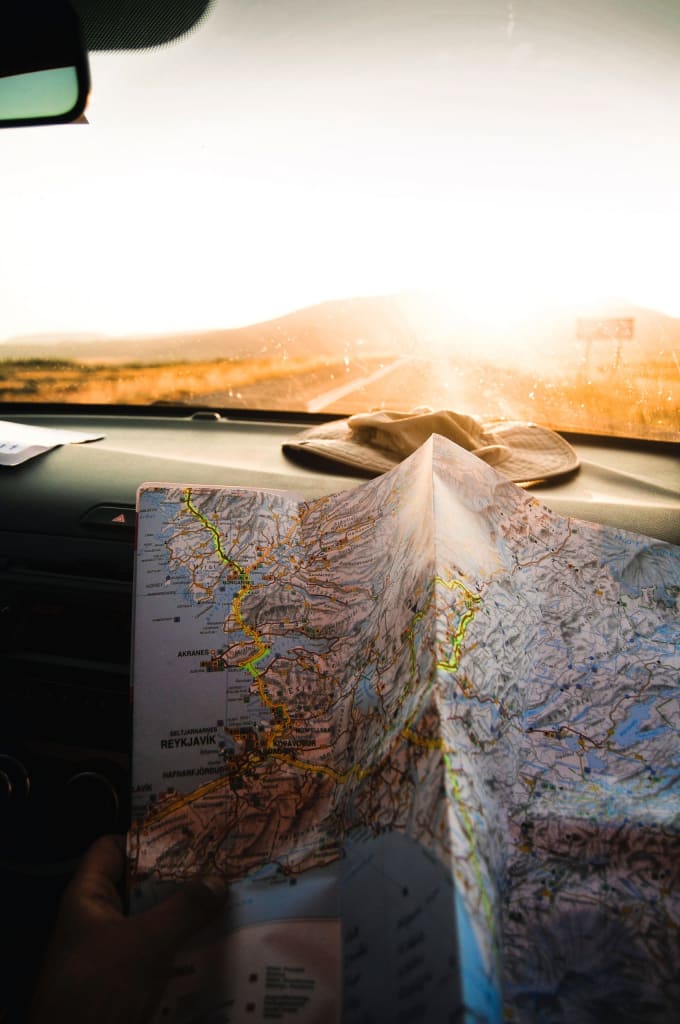 Display A Travel Map
Many people like the visual appeal of seeing their travels and routes displayed on a map. Scratch off maps are fun ways to document your visits to national parks or state capitals. Another option is to display a US map and use stickers to mark all of the spots you've stopped at. One way I am exploring now is using digital maps that you can create on sites like Google Maps or MyTravel Map to display your travels. It's a work in progress, but I see many benefits in going digital as we move along in our RV journey.
Post On Social Media
Instagram, Facebook, Twitter, and Pinterest are other avenues for documenting your trips. It's easy to share photos and videos on social media. Facebook allows you to upload albums of multiple pictures to show your friends and family. You can add pictures to Instagram as you go along on your trip and then later combine multiple posts into a clickable highlight. Don't forget to add hashtags and location tags! I've found different friends or groups tend to favor different platforms, so don't limit yourself to just one if you really want to connect.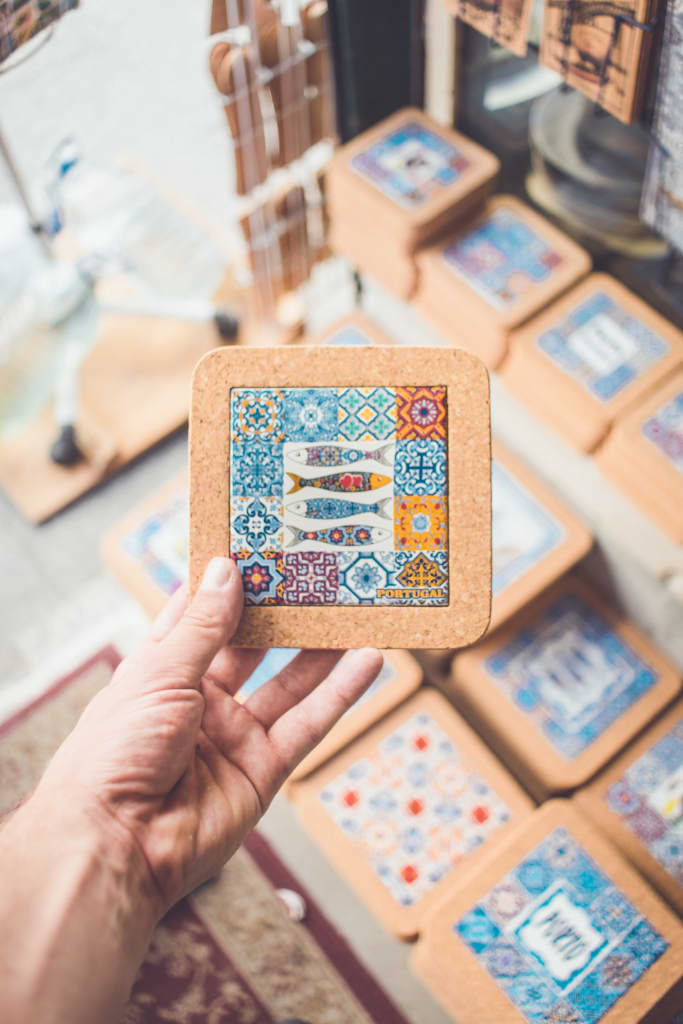 Collect Souvenirs
If you want a different method to document your travels, you might think about collecting souvenirs from your stops. There are different types of items to collect, many of which are free or low cost. One of the easiest things to collect are ticket stubs from attractions and events you attend. I also like to keep the pamphlets from national parks or other places I have enjoyed visiting. Magnets are popular items because you can easily display them on your refrigerator, but you could also collect keychains, flattened pennies, or postcards. Some people choose to display their collection in a shadow box or make them into a scrapbook for a fun way to remember their trip.
Enjoy Making Memories
We feel so lucky to be able to travel the US in our RV. Documenting our experiences has become part of the fun as we visit new places. We started out with just photos, but are now enjoying making our travel map, posting on social media, and collecting souvenirs too. Our friends and family feel more connected and say they feel like they are traveling along with us through our travel blog. Whatever type of documentation you choose, the most important thing is that you enjoy your trips and making those memories you will cherish for years to come.
Robin and her husband, Mike, are Air Force veterans and empty nesters who travel full-time in their Entegra Anthem motorhome. Always ready to explore, they love nature and wildlife, meeting new friends, and discovering America's many hidden gems. Robin chronicles their adventures and experiences on her travel blog RVing with Robin.