Just like any new interest or hobby that you might explore, RVing has some vocabulary and slang terms that are unique to the industry. If you haven't spent any time around RVs or campgrounds, you might feel like people are speaking another language with their jargon and acronyms. Not to worry, though, because once you learn a few key basics you will be out there conversing with other campers like a native.
There are many resources online to help you with the hundreds of RV related terms out there, but you don't need to know them all to get started. As you get more comfortable RVing and using your equipment, you will be surprised at how quickly you pick it up. Even seasoned RVers will occasionally learn some new lingo as they continue to travel and meet others on their journeys. Here are some tips for understanding a few key RV definitions to get you going.
Guest Post by Robin Buck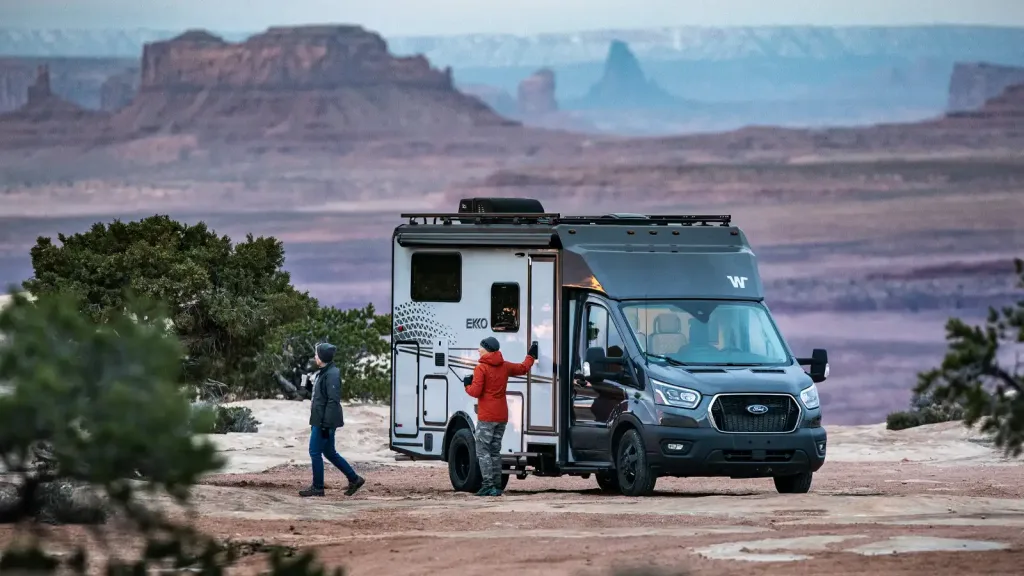 RV Types
Naturally the first term to understand is RV, which means recreational vehicle. These vehicles come in many styles and sizes, but usually have areas for living, sleeping, cooking, and bathing. Motorhomes are drivable, self-contained units that can run on diesel fuel (DPs or diesel pushers)or gasoline (gassers). Typically, the largest and most luxurious are called Class As. Class Bs are smaller and more compact campervans while Class Cs can vary in size and are built on a truck chassis with the driving cab up front.
Towable RVs also have the same kind of living accommodations but need to be pulled behind a truck or other vehicle. A fifth wheel is a large, often multi-level unit that connects to a special hitch inside a truck bed. Other trailers that are pulled using a standard bumper hitch include travel trailers and smaller pop-up campers that fold down for travel. A toy hauler is a towable RV that has a garage type area to hold recreational vehicles like an ATV or motorcycle.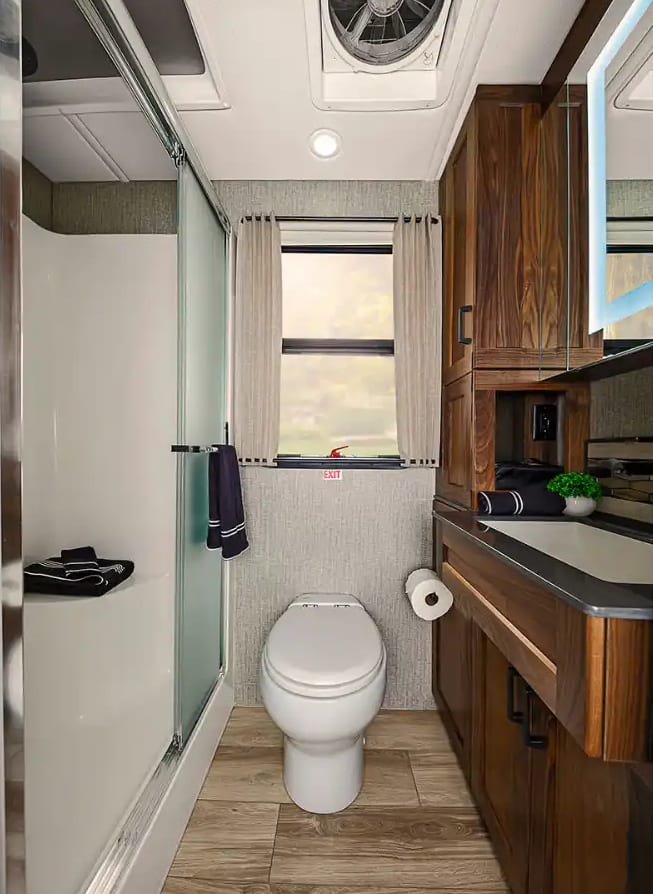 Water Systems
One of the nice things about traveling in an RV is that you have the convenience of having your own sinks and showers for water needs. When you are dealing with water in your RV, one of the big topics is holding tanks. This term refers to the three different tanks inside/under the camper that provide water storage for your use. The freshwater tank holds clean water that you can use in the sinks and showers. The grey water tank holds wastewater from the shower and sinks, while the black water tank holds wastewater from the toilet.
When you are hooked up to water service at a campground, you will be using city water. The flexible hose that is used to drain your gray and black tanks is often referred to as a stinky slinky…for obvious reasons! Winterizing is a term used when you drain water and other fluids from your RV (and in some cases add a special anti-freeze liquid) for winter storage.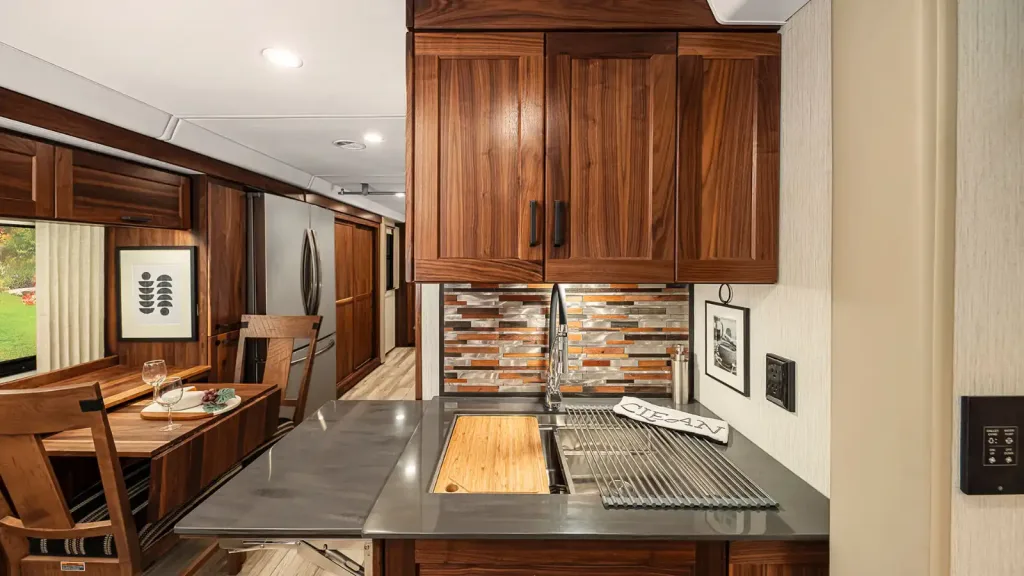 Electric Systems
I love having the ability to use appliances, cook, and have air conditioning when we travel. When our RV is at a campground, we plug directly into the campground electricity which is called shore power. Larger RVs like our motorhome use 50-amp power while other smaller campers can use 30 amp for their electric needs. Many people use a surge protector to prevent voltage spikes from harming their onboard electric systems. If you are in a place without shore power, you can use a gas or diesel fueled generator to supply your electricity for appliances, lights, or other needs.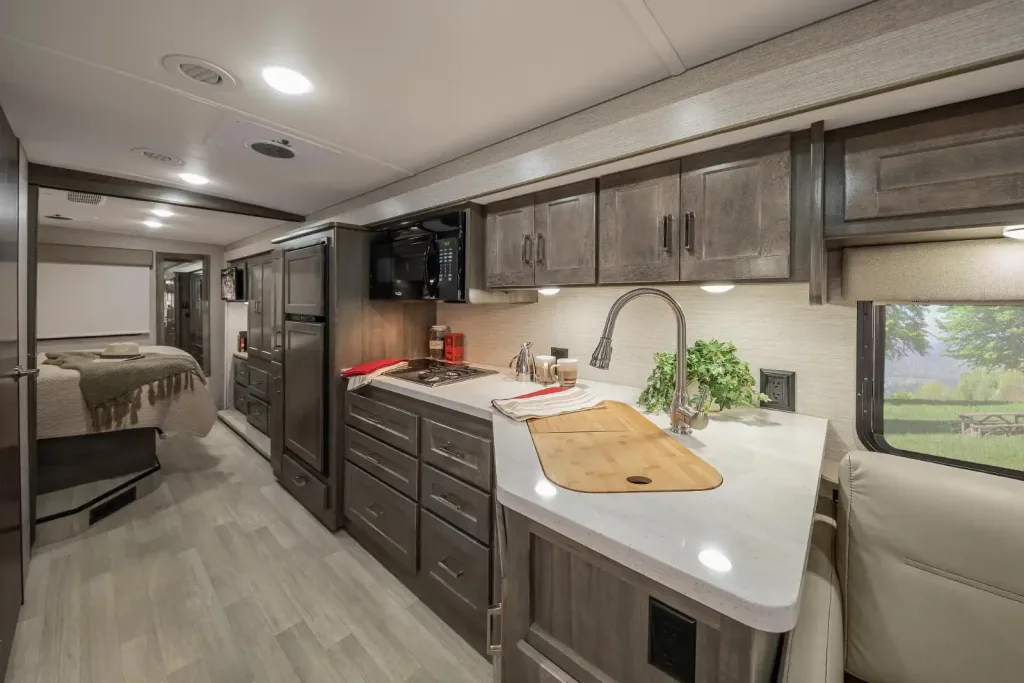 RV Features
Today's RVs can be very spacious. Slide outs are room extenders that can create even more living space in your RV when it is parked. They are a common feature in RVs nowadays and provide up to a 50% increase in living area. Another way to get more living space is by finding an RV with multiple storage compartments under the RV known as the basement area.
Once you are parked, your leveling jacks can be lowered to help make your RV level on uneven surfaces (NOTE: read your operating instructions as the recommended order of putting slides out and lowering jacks can be different depending on manufacturer and type). Inside, a convection oven uses hot air to bake meats and breads as you would in a home oven. An induction cooktop uses a magnetic field to generate instant heat for stovetop cooking but does require special induction-ready cookware for it to work.
A tire pressure monitoring system (TPMS) is a way to remotely track the tire pressure in your RV tires and/or in your car's tires. Experienced RVers agree that this is a highly recommended safety measure. If your car is being towed by a motorhome it is known as a TOAD (Towed All wheels Down) or dinghy. Some people use a tow dolly which is a 2-wheeled trailer that holds the front tires of the car while the back tires roll on the road. Others flat tow, which means all 4 wheels of the car are on the road. There are advantages to each type, but we find using a TOAD is much easier.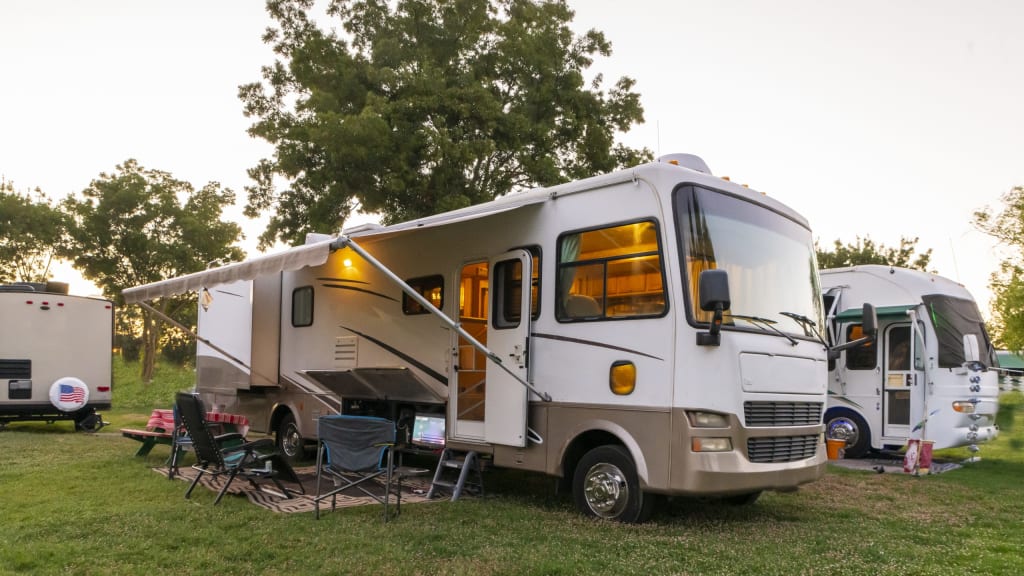 Campground Info
When you book a campsite, you will most likely want a full hookup (FHU) spot. This means you will have water, sewer, and electric connections for your RV. If you don't have a sewer connection, you might need to use the dump station to empty your gray and black water tanks. If you choose to camp without any external services or hookups, you will be dry camping or boondocking. Sometimes we boondock as a quick overnight stop when traveling for several days to reach a destination.
We like to get a pull-through site when we book a campground. This is a long site that allows you to pull in and out without backing up or disconnecting either your or tow vehicle or TOAD. We like to use wheel chocks to prevent our RV from accidental movement or rolling. These wedge-shaped blocks fit next to the RV tires when parked and are a must for any trailer parking and set-up.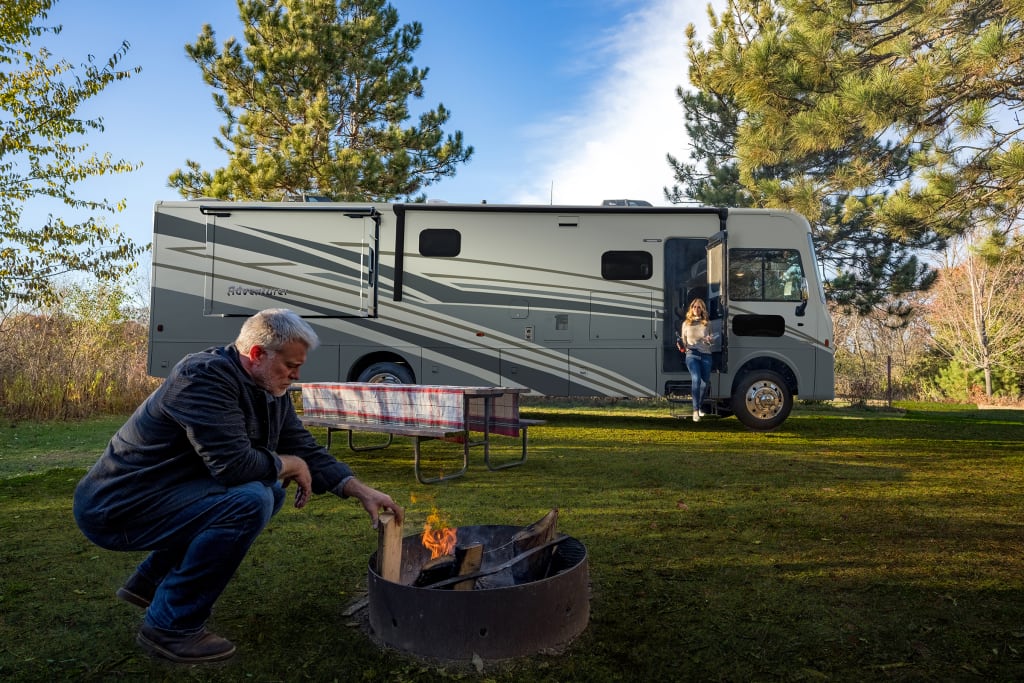 RVers
We are considered full-timers because we live in our RV year-round. We sold our sticks and bricks traditional house when we retired to travel full time. Some people are called snowbirds if they live up north but take their RV south for the winter. Most flock to Florida, Arizona, or Texas for the warm weather during the cold months of the year. People who work or volunteer while living in their RV are known as workampers or if they work remotely from their camper itself are called digital nomads.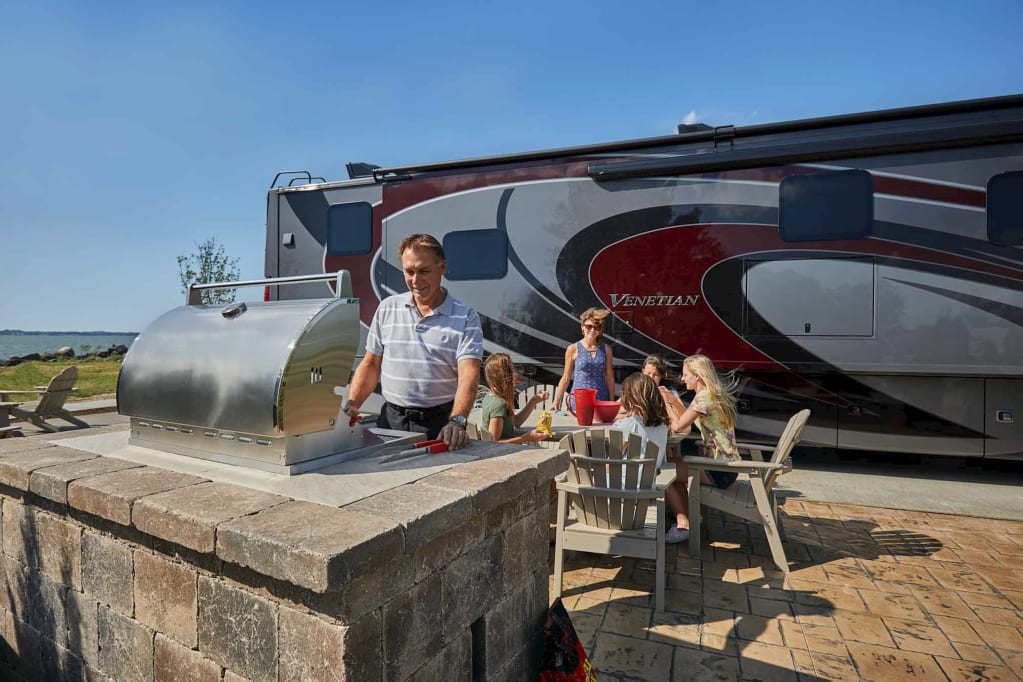 Talk The Talk
These are just some of the basic terms that you might come across in the RV world. If you are just starting out, don't worry because RVers are a friendly lot that will help you as you are learning your way. The other terms will come as you spend time traveling and having fun, talking with others, or interacting with RV dealers and maintenance personnel. We have gained a larger RV vocabulary through online RV groups and websites as well. You will be amazed that you can speak the RV lingo like a pro in no time so don't be afraid to get out on the road and have some great travel adventures.
Robin and her husband, Mike, are Air Force veterans and empty nesters who travel full-time in their Entegra Anthem motorhome. Always ready to explore, they love nature and wildlife, meeting new friends, and discovering America's many hidden gems. Robin chronicles their adventures and experiences on her travel blog RVing with Robin.